Legacy Homes Whitehead/Hoag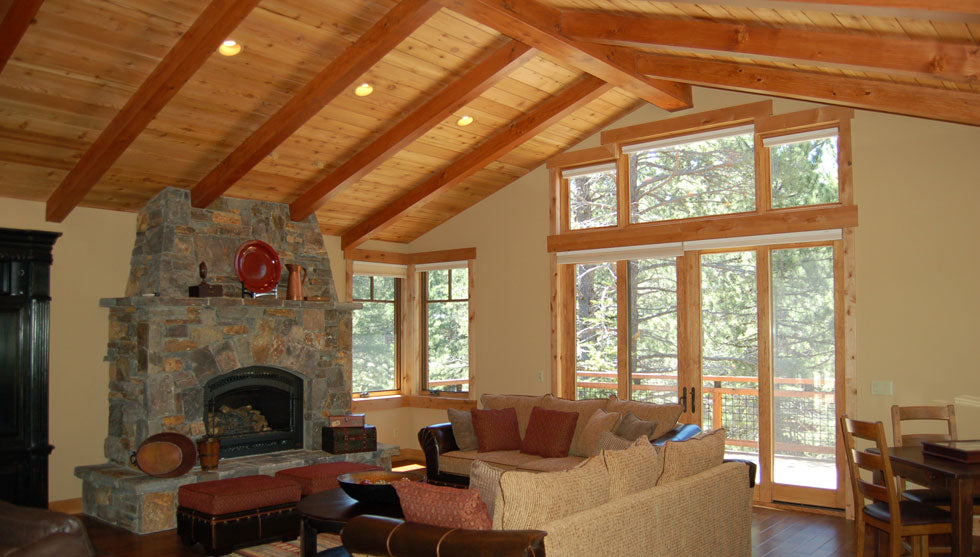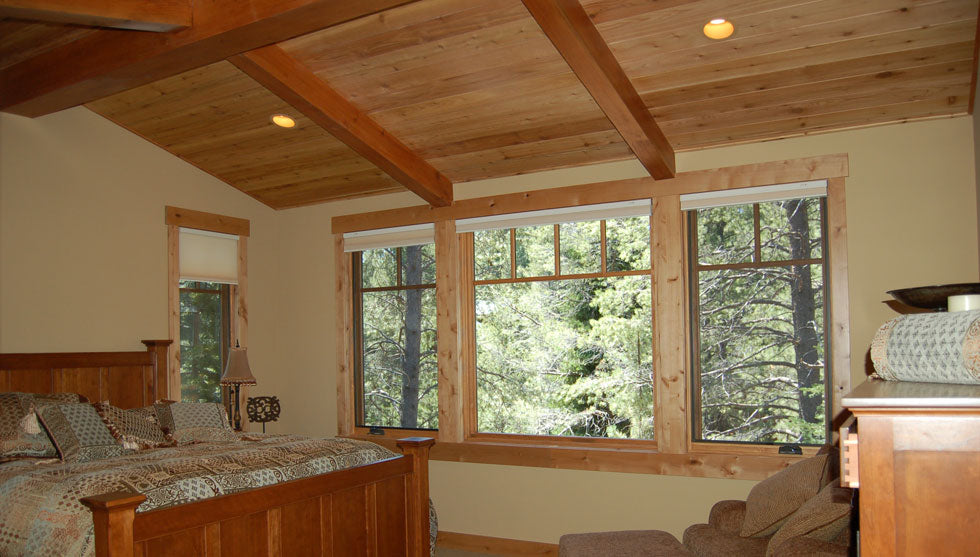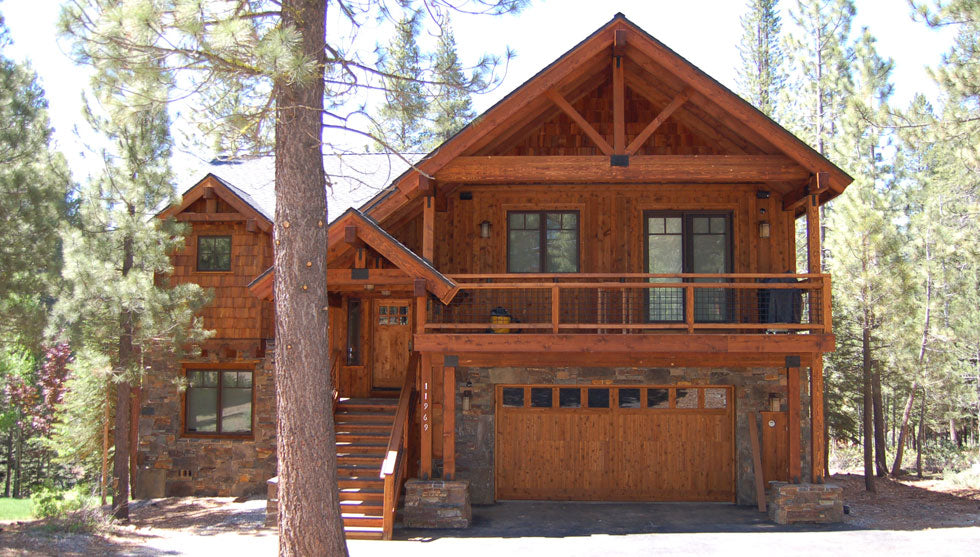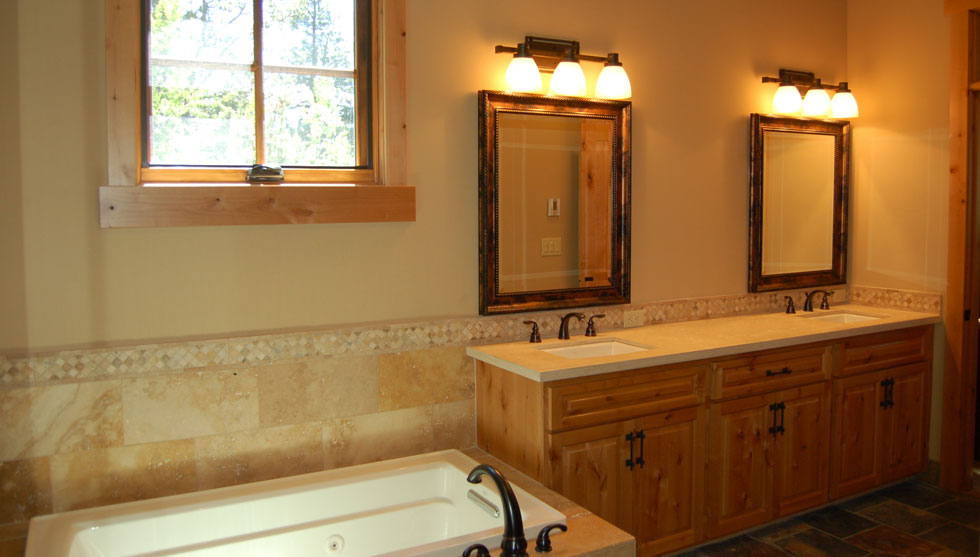 Project: Legacy Homes Whitehead/Hoag

Description: This attractive mountain home is located on a remote street in Tahoe Donner and features a Master suite, a Junior suite, and two bedrooms.

The lavish Kitchen is highlighted by an enormous one level granite slab island countertop that is the gathering center for the whole family. The kitchen countertops and lower cabinets were built extra deep for added kitchen storage, and the upper cabinets were staggered vertically to compliment the architectural beams in the ceiling.
---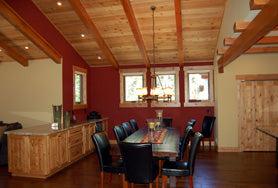 A covered deck leads off the kitchen and houses outdoor seating and the perfect spot for barbeque grilling. The Dining area has a large built-in buffet with an under-counter refrigerator that makes the dining area the ideal space for entertaining family and friends.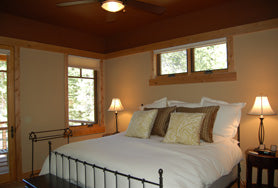 The exterior of the home showcases high-end custom features such as the striking and extensive rock-work around the lower level of the home designed to ground and balance the home with nature. A beautiful wood-truss detail was added to the front exterior gable ends to give the home grandeur and scale.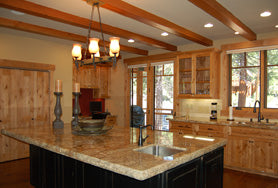 The wood theme was carried into the home with exposed wood beams and wood lids on the vaulted ceilings in the Dining room, Great room, and Master bedroom. The lower level features 9-foot ceilings and transom windows above the interior bedrooms doors for added light.